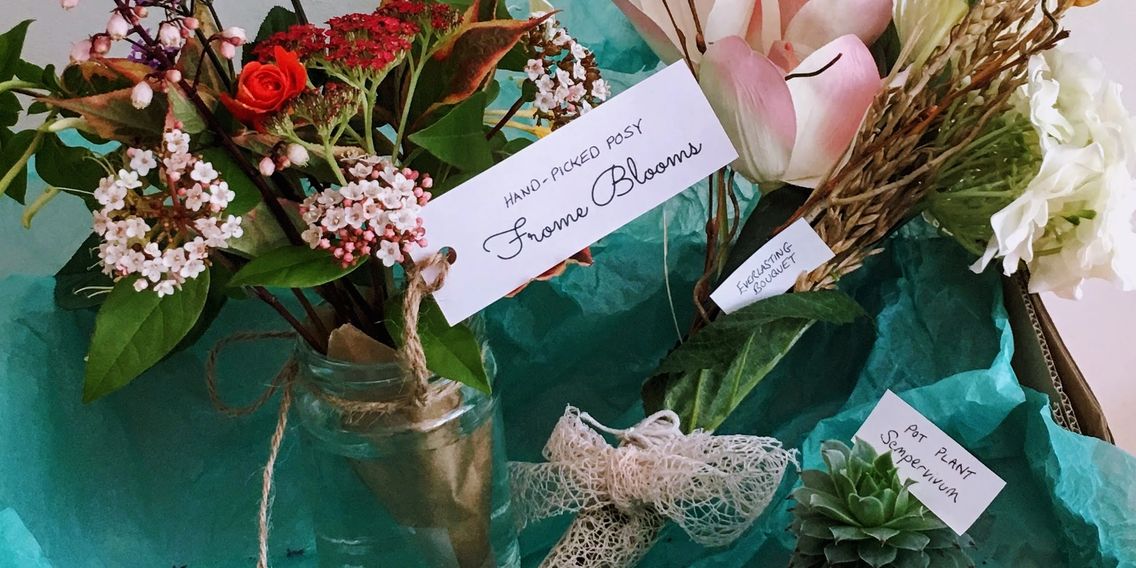 I'm pleased to say that the very first gift boxes are on their way in the post to a few lucky customers.
It has been such fun to put these boxes together! There's something just ridiculously lovely about tiny little pot plants, jam jar posies, and everlasting bouquets.
I've only sent out a few so far, and there are lots of lovely flowers left in the garden to make the next batch next week. This style will be available throughout October (or as long as stocks last!)
Visit FromeBlooms.com if you'd like to place an order.